Born in Holguín, Cuba, he began studying piano in his hometown with the Russian master Sergei Leschenko. He continued his studies at the Escuela Nacional de Arte in Havana with César López Zarragoitia and Instituto Superior de Arte in Havana with Roberto Urbay. Together with his piano studies, he studied singing with the Master Hugo Marcos, prestigious Cuban baritone. Later he did further improvement courses, being the most remarkable those made with Manuel Carra, Georgi Fedorenko, Ilam Rogoff and Russell Sherman.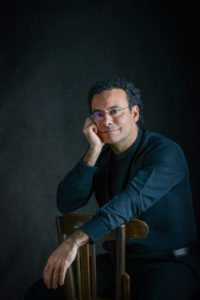 During his formative stage he won awards at various piano music contests: first mention in the seventh edition of the National Competition for Young Pianists "Amadeo Roldán", Havana, first prize at the eighth edition of the National Competition for Young Pianists "Amadeo Roldan "Santiago de Cuba, first prize at the French Music of the "Instituto Superior de Arte in Havana", second prize in the National Contest " Alejandro García Caturla, " Havana; Award for Artistic Mastery in the V National Competition for young opera singers "Rodrigo Prats", Cuba; Prize "Andrés Segovia-José Miguel Ruiz Morales" XLI International Course in Spanish Music "Music in Compostela", Santiago de Compostela, First Mention in the Ibiza International Piano, Spain Contest.
His repertoire includes the most representative genres and styles of piano music, from Baroque to contemporary. Within his repertoire, Cuban music has always occupied an important place in his musical work with the most outstanding works of Cuban composers of the nineteenth and twentieth centuries such as Ignacio Cervantes, Manuel Saumel, Ernesto Lecuona, Alejandro García Caturla,
Harold Gramatges, Leo Brouwer, Rodrigo Prats, Gonzalo Roig and Eduardo Sanchez de Fuentes among others. The recording of the CD "A la antigua" with soprano Pilar Moraguez with the label "Columna Música" (Barcelona), pays homage to these great composers, both vocal and piano music. This recording was well received by critics and led to spread some Cuban composers who were almost unknown in Europe.
Criticism of the CD "A la antigua"
… Arabel Moraguez knows how to confer hypnotic rhythms on the piano, making atmosphere of great warmth, in which the listener is joyful abstracted to Caribbean beauty of these compositions. (Melómano Magazine, Issue 99, June 2005. Critique of the CD "A la antigua")
… the couple of performers fulfilled their role satisfactorily, with deep knowledge of the repertoire . (Scherzo Magazine, criticism of the CD "A la antigua")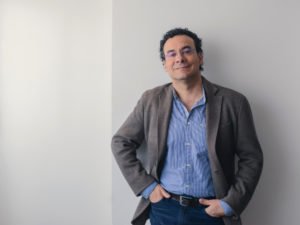 His concert work has taken him through various auditoriums in America and Europe, always enjoying a good reception from the public and music critics, who have not hesitated to highlight his interpretation of many of the most universal piano works. Within his performances he has participated in several cycles of concerts and festivals such as Concert Cycle with the Vigo Philharmonic Society 1999 and 2003; Cycle of interpreters Xeración 2000 + 1,2000 + 3, 2000 + 5 of Vigo, Spain; Cycle of concerts with the cultural work Caja España de Madrid; Integral of the sonatas for piano of Wolfgan Amadeus Mozart in Festival Are-More of Vigo, Spain, II Lyric Festival of Albacete, Spain; Concert series, "Friends of the Opera Society" of Vigo; Concert series at the "Casa de la Música" in Lisbon, Portugal; Concert series "Espazos Sonoros", Ferrol, Spain; Festival of music and arts "Nas ondas", Vigo, Spain; "Sopra le note …" Parma, Italy; "Piné Music Piano Festival", Basalega di Piné, Italy; among others.
Arabel Moraguez combines his concert activities with teaching. He currently teaches piano at the Conservatory of Music in Vigo, Spain, and tauch Mastes classes at several conservatories in Europe: Conservatory of Music "Lucio Campiani" of Mantova, Italy, the Conservatory of Music "Arrigo Boito" of Parma, Italy and Conservatory of Music "F. A. Bonporti, Trento, Italia; Istanbul University State Conservatory, Turkey, Lithuanian Academy of Music and Theatre.